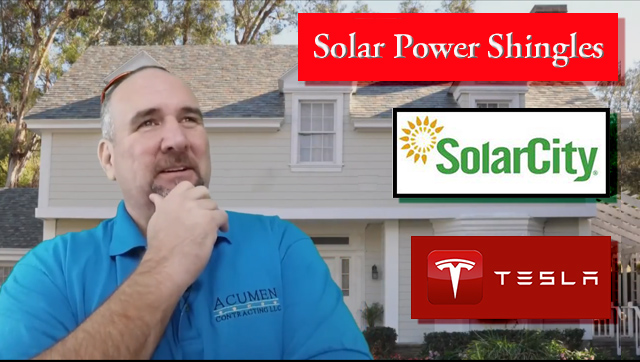 Tesla solar roofing shingles coming to a town near you!

I was scrolling through Facebook the other day and I come across a post about the new Tesla solar roofing shingles. I started doing some research on the topic. I'm very impressed at how far along solar panels have come over the past few years. Here is what I found out.
Just by looking at a standard solar roof you can tell that it has solar panels. You will not believe this. The Tesla solar roofing shingles are made of textured glass. You will not be able to view the solar cells from most angles because it has micro louvers in the textured glass. The glass allows sunlight to pass through to the solar cells.
Take a look at how good the shingles look!

I will be posting more information about this topic as I find out more about the new Tesla solar shingles. Be sure to fill out the form below to subscribe to our news letter and I will keep you posted to all our new blog post!
Please Like Share and Comment!