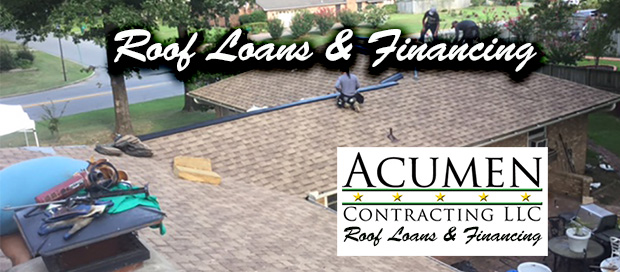 Roof Financing And Loans Now Available!
Most Homeowners Don't Know That Financing Is An Option
Roof financing and loans now available with Acumen Contracting! This is not hard to believe but Research has found that the biggest reason homeowners put off a new roof project is financial concerns.
We are all about helping the homeowner get a new roof that is affordable for them. Most homeowners don't know that financing is an option that could help make their new roof a reality. We would like to use our website to educate homeowners about the different affordable options.
We Make It Fast And Easy To Get Finaning Approval