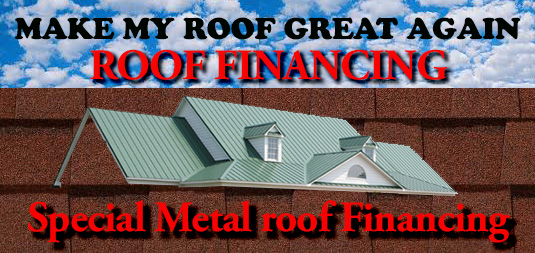 Brand New Options
Roof Financing - Many of our customers call us because they have received damage from either a wind or hail storm. We inspect the damage to determine whether they should file a claim with their insurance provider. It is usually a blessing to the homeowner because they can get a new roof paid for by someone else. Unfortunately, most homeowners will never have that opportunity. Their roof deteriorates to the point of leaking and more damage occurs. When this happens, most insurance providers refuse to pay for the interior damage because it was a result of neglect, not storm damage. They are faced with a dilemma because they may not have the additional money for roof replacement. Their blessing has become a burden. Maybe you have storm damage and your insurance provider has agreed to pay a claim, but you discovered that you have a really high deductible and you still don't have enough money to complete the repairs. Maybe you just want to upgrade to a better shingle to improve your homes value. Maybe a new metal roof is your choice. Maybe you want to add new gutters or even replace those inefficient windows. Whatever the case, let our financing options be your solution. Even if you have less than perfect credit, we can still help. We have plans for 96 or 120 months to keep payments low, as well as 6 and 12 month same as cash plans.
The best time to replace a bad roof is yesterday! Every day you wait guarantees that more damage is occurring, resulting in higher costs. Call us today and let one of our team members come to your home to look at your options.
Loan approval usually takes less than 10 minutes. Call us today and let us help turn your burden into a blessing. 501-588-4644.