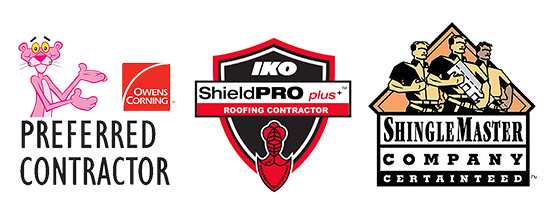 Picking the proper contractor can be one of the most stressful task you will face when trying to get your storm repairs completed. Most customer have the same concerns when choosing a contractor to do their repairs.
1. They don't want to get ripped off by some fly-by-night contractor
2. They want a great roof job with a great warranty
3. They want to know exactly what it is going to cost
If you are looking at using a roofing contractor that is not a preferred contractor with any major shingle manufacturer, you might want to reconsider. In order for a contractor to become certified with a major shingle manufacturer, the contractor will have to pass certain qualifications that should be high on your requirement list. First, they have to be in business for at least 2 years. This assures you that they have a track record of doing business. Secondly, they must be licensed in the state that they are doing business. Most states, including Arkansas, require that a contractor must be licensed. This requires certain insurances to be in place to be in compliance. Third, their credit must be in good standing with their suppliers. It's important that a contractor pays his bills on time. It might even be worth your time to call their suppliers to make sure they are current on their line of credit. Fourth, because of their track record, preferred contractors are able to offer better manufacturer warranties than non-preferred contractors. Each shingle manufacturer is different, but all have standards that must be met prior to being accepted as a preferred contractor. They are essentially vetting the contractor for you.
By using only manufacturer certified contractors, you will have a much more pleasant experience and get the results you expect and deserve.